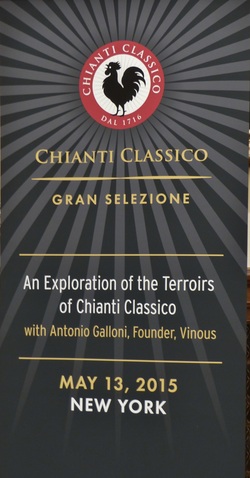 On May 13, 2015 the Chianti Classico Consorzio presented a guided tasting followed by a walk around tasting of a new DOCG wine Chianti Classico Gran Selezione. The guided tasting was conducted by Antonio Galloni after an introduction by Sergio Zingarelli, head of the Consorzio. The Gran Selezione classification came into being in 2013. To qualify for this new category the wine must be produced from a single vineyard or a selection of an estate's best grapes. The wine must receive a minimum of 30 months of aging including 3 months in the bottle. The wine must also have a minimum alcohol content of 13% and undergo strict chemical parameters and have outstanding organoleptic characteristics.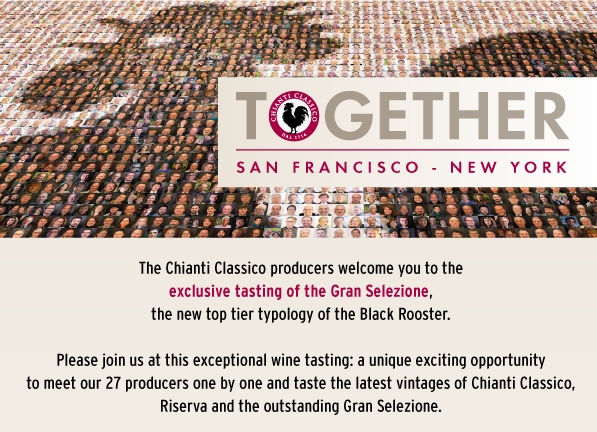 The venue was the New York Public Library. I had never been to this iconic NY building and was looking forward to both the tasting and the location. The scene of countless movies it is readily recognizable.
The guided tasting included 8 Chianti Classico Gran Seleziones from 2010. Producers included Antinori, Isole e Olena, Marchesi Mazzei, Vinamaggio, Fontodi, Castello di Ama, Rocca di Montegrossi and Felsina. The wines ranged from 100% Sangiovese to blends that included the required minimum of 80% Sangiovese with Syrah, Cabernet Sauvignon, Petit Verdot, Cabernet Franc and Merlot for the international varieties. Indigenous grapes such as Malvasia Nera, Colorino,and Pugnitello were also part of some of the samples we tasted. Because of this the wines all showed different characters. Throw in the various altitudes, soil types, micro climates and wine making styles and you can understand why they don't all taste alike. That is a good thing.
Chianti Classicos are some of my favorite wines. This new classification takes them to a different level. As I stated, the styles of these wines is quite different. The 100% Sangiovese bottling from Felsina was such a pure expression of the grape, a joy to taste. The Rocca di Montegrossi with a variety of oak treatments was approachable now but as with all will be at its best with some bottle age. The entire lineup from Castello di Fonteruoli was amazing and a lot of fun. Isole e Olena poured a Gran Selezione 2006, made before the new DOCG was created and never released. It was 80% Sangiovese, 12% Cabernet Franc, 8% Syrah and was quite different from the 2010 poured at the guided tasting. Both great but the time in bottle had smoothed out the 2006 and allowed the oak to be integrated.

The producers also poured their Chianti Classicos and Chianti Classico Riservas. This was a great opportunity to taste through the range of wines from each producer. Il Molino di Grace poured their Chianti Classico 2012 that was so fresh and bright that it could wake up my taste buds after some of the tannic wines tasted previously. All in all, a fantastic tasting that reinforced the fact that there are many great wines coming from Chianti Classico.
Scenes from Chianti Classico