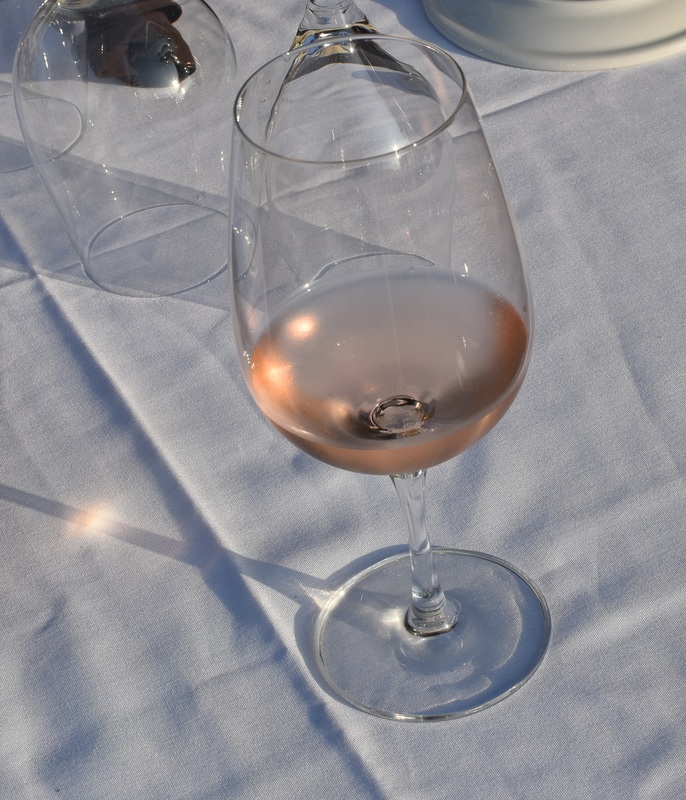 Chateau D'Esclan is the producer of the very popular Whispering Angel rosé as well as Chateau D'Esclan rosé, now being branded as Rock Angel, Les Clan rosé and Garrus, the top of the line rosé that retails for $100 per bottle.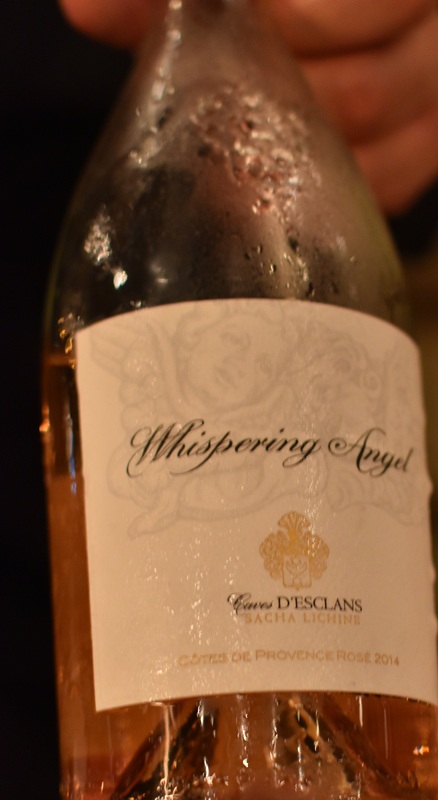 Sasha Lichine took over the historic estate in 2006 and decided to elevate rosé wines to a new level. Sasha, the son of Alexis Lichine, literally grew up in the wine making business. At age 27 he was running Chateau Prieure Lichine in Bordeaux. He was quite personable as he talked about his Chateau and its wines.

The wines are made primarily with Grenache and Rolle(Vermentino) with Whispering Angel also getting some other red varieties. The Rock Angel is partially fermented in stainless steel and some is fermented in 600 liter oak barrels known as demi-muids. After checking out the web site I saw that they do a temperature controlled ferment in stainless and also in barrel. Using a special system, the barrels are monitored and the temps are carefully adjusted as needed. As you go up the line, the wines are made from progressively older vines and from vines at higher altitudes. The Garrus is made from the best lots of grapes and sees 10 months in new and second year barrels.
As a special treat Sasha brought a 3 liter bottle of 2012 Garrus to share. Starting with the Rock Angel the wines get lighter in color and the oak becomes evident but by no means overwhelming. The Whispering Angel is everything you want in a rosé, dry, crisp and with flavors of peach, strawberry and minerals. The wines that see oak are creamier, richer and with some added complexity. They are definitely not picnic wines. They deserve much more serious food. With the top wines from Chateau D'Esclans in the luxury wine category, they are always interesting to taste.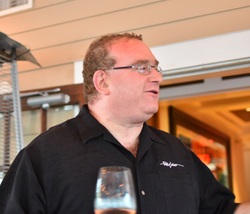 William Miller of Harry's has always been a proponent of rosé. He organized this dinner as well as last year's Chateau D'Esclans dinner.
Perhaps a tradition in the making?