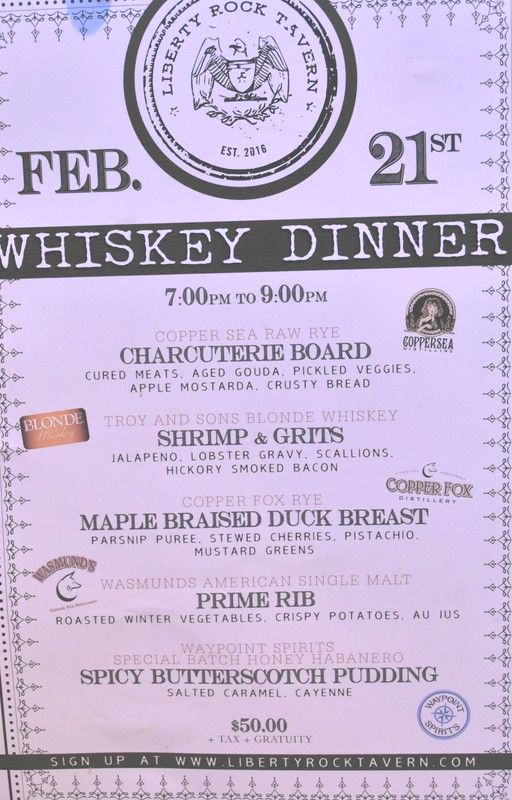 I love fried chicken. That's what brought me to
Liberty Rock Tavern.
They made a couple of appearances in CT Magazine's Best Of edition and one was for their fried chicken. My wife and I went with some friends of ours to give it a try. This was not your average bar food. The fried chicken lived up to its billing and the crab / avocado dish was a winner as well. I even have to say the Brussels sprouts were so good I ate more that night than I have in my whole life. When I saw they were doing a dinner I reserved a spot right away.
Liberty Rock Tavern opened up late last year in Milford's Devon section. The site was once the King's Court and way before that a restaurant I liked called Brickers. Liberty Rock Tavern is a collaborative effort of Chef Dan Kardos, who has run the kitchens of some impressive CT restaurants, along with Brian Kearney, Dan Rizzo and Chris Hey.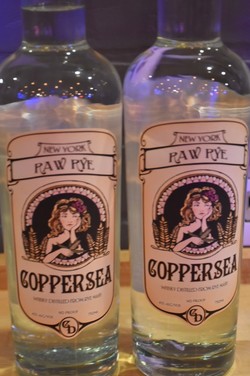 We started the dinner with the
Coppersea
Raw Rye and charcuterie. The rye was unaged so it was colorless. I was surprised how aromatic it was. Spices, pepper, and floral notes on the nose and palate made it a good match with the first course.