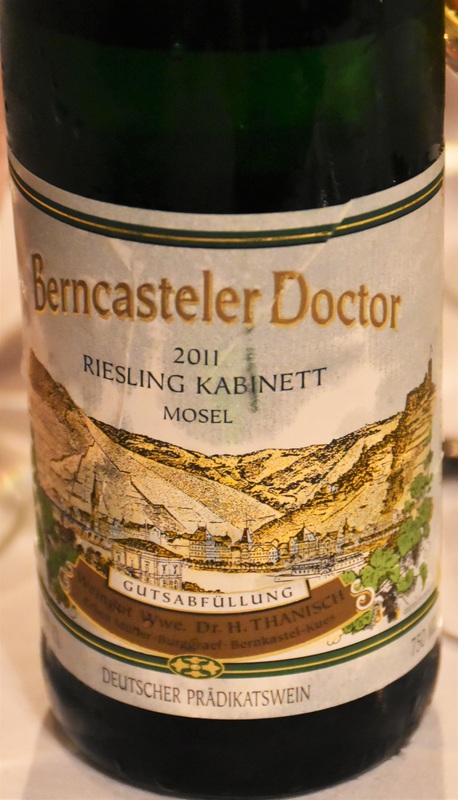 I attended a dinner featuring the wines of three different German producers on September 13, 2016. Sponsored by
Harry's Wine & Liquor Market
of Fairfield, the dinner took place at
Taberna Restaurant Tapas and Wine Bar
also in Fairfield. When I saw that one of the wines was a Dr. H. Thanisch Kabinett from the famous Doctor vineyard I signed up immediately. In July of 2013 I had the opportunity to "sneak" into the vineyard and this dinner would give me the chance to meet Barbara Rundquist-Müller, the owner of the winery and a part of the vineyard.

Our starter was this Sekt from
Fitz Ritter
. A great bubbly to start that is sadly not available to us.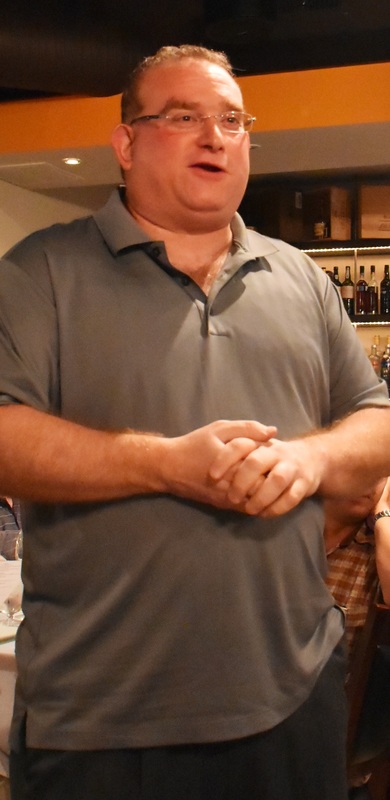 William Miller of Harry's getting the evening started.