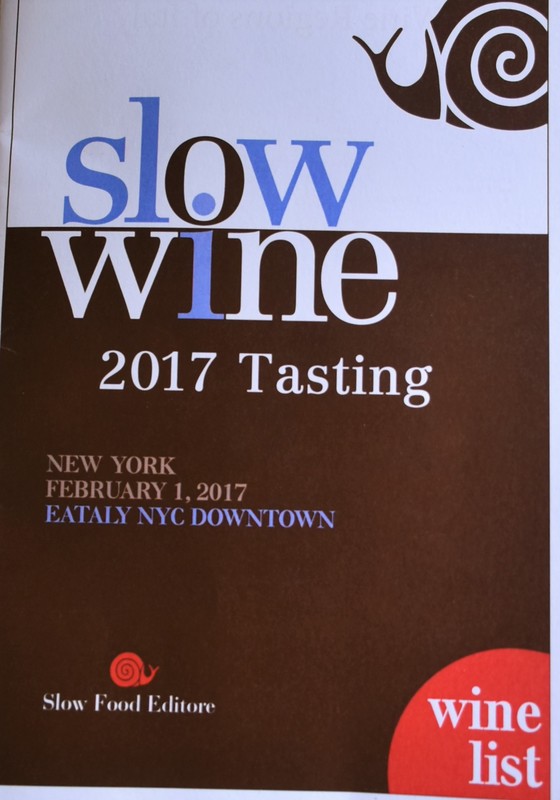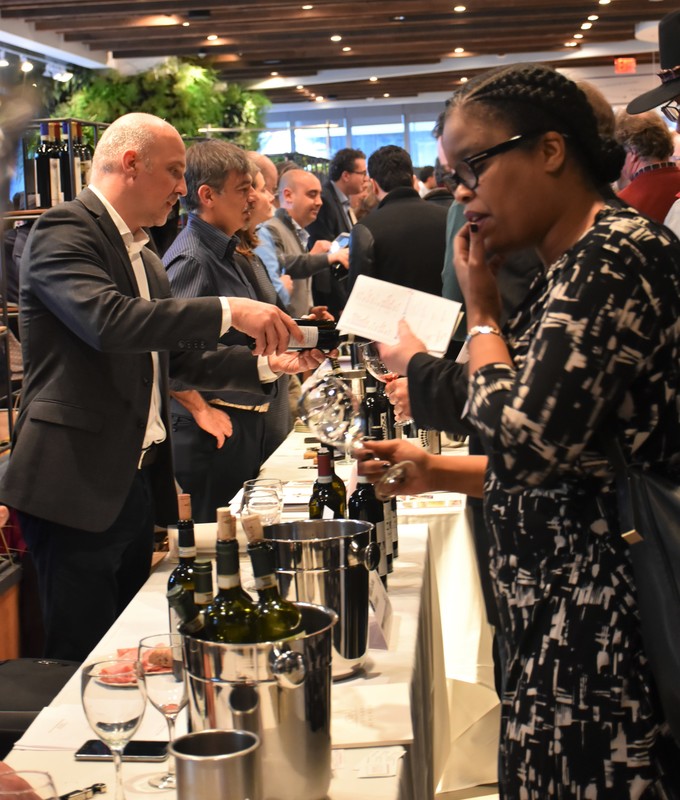 Slow Wine
held their 2017 tour on February 1, 2017 in the downtown
Eataly
located in the World Trade Center. Slow Wine is a part of the
Slow Food
group that began in Italy at the site of a proposed McDonalds near Rome's Spanish Steps and close to the Trevi Fountain. A 1986 demonstration there began a movement that now includes among others, Slow Fish, Slow Cheese and Slow Meat.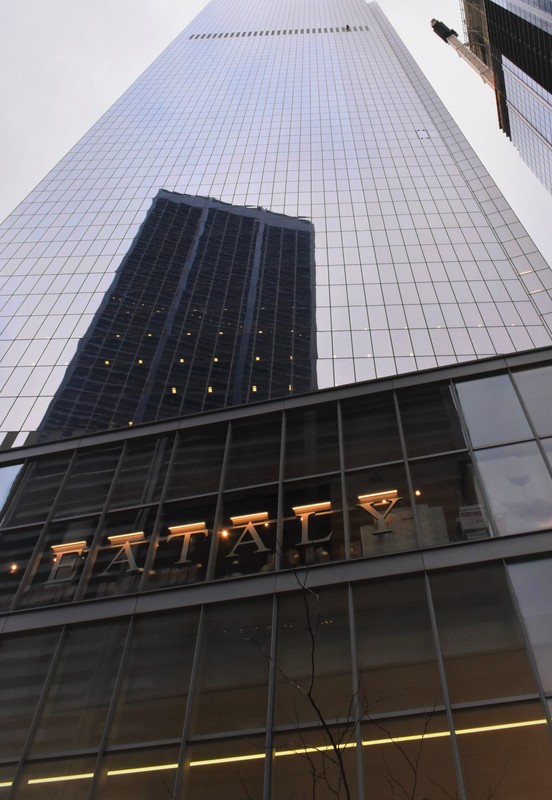 What follows is according to their web site- Slow Wine describes their beliefs:
​
Slow Wine believes that wine, just as with food, must be good, clean, and fair — not just good.
Wine is an agricultural product, just like any of the foods we eat, and has an impact on the lives of the people who produce it, as well as on the environment – through pesticides, herbicides and excessive water consumption which are all commonplace in conventional wine production.
Through our guide, online magazine and international tour, we support and promote small-scale Italian winemakers who are using traditional techniques, working with respect for the environment and terroir, and safeguarding the incredible biodiversity of grape varieties that are part of Italy's heritage.

I like that belief. Not just good but clean and fair. The world can use a bit more of that right now.