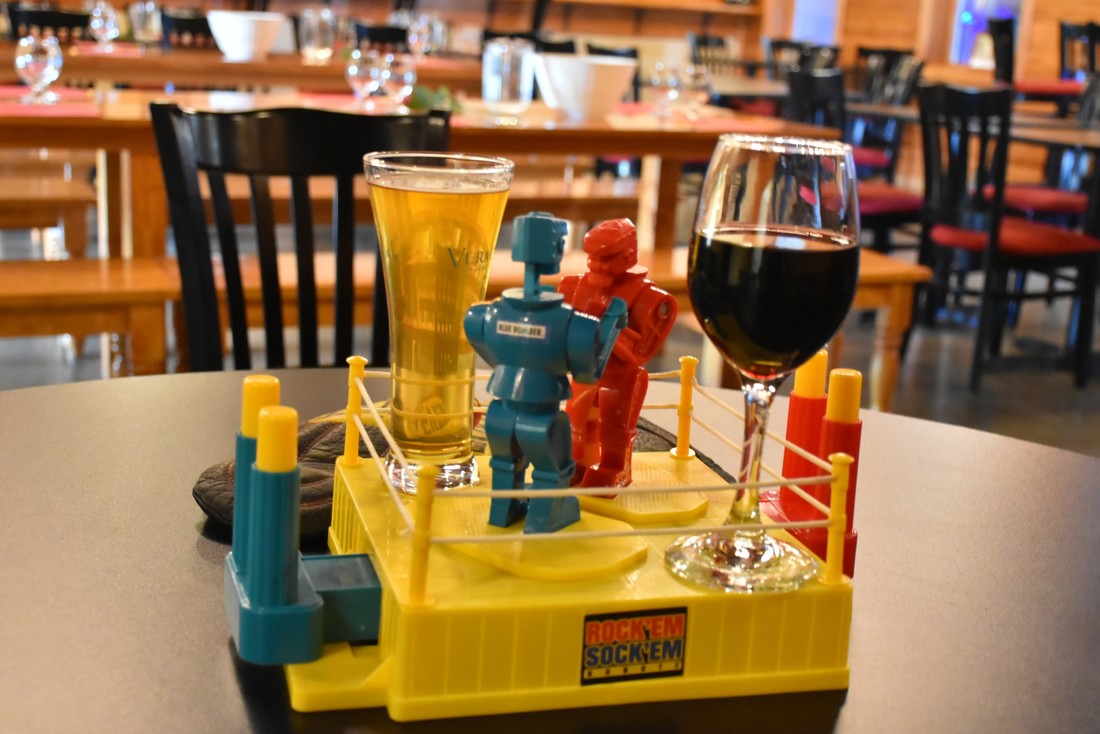 On May 24, 2017
Veracious Brewing Company
held its first dinner. The theme- Beer vs Wine. I have always wanted to do an event like this so when Tess and Mark Szamatulski asked me to present the wine portion I was more than happy to sign on.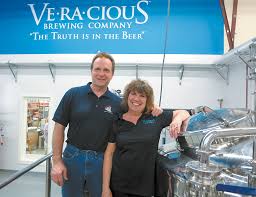 I first met Tess and Mark many years ago when I started buying wine grapes and supplies from them at their first business,
Maltose Express
. We started doing wine tastings together and in 2010 I worked there on Wednesdays. During that time I was offered a job as an adjunct professor at the University of New Haven teaching Wine Appreciation. Reluctantly, I had to give up the Maltose job in order to be at UNH.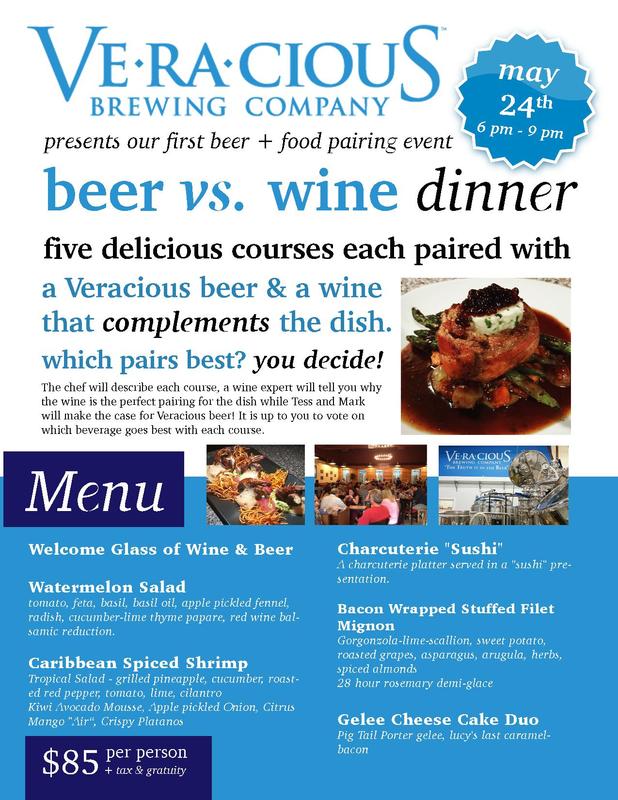 Chef Mike Jackson of It's A Party Catering created a fantastic menu with each course to be paired with a wine and a beer. Attendees would vote on which paired best for each course.
So who won?