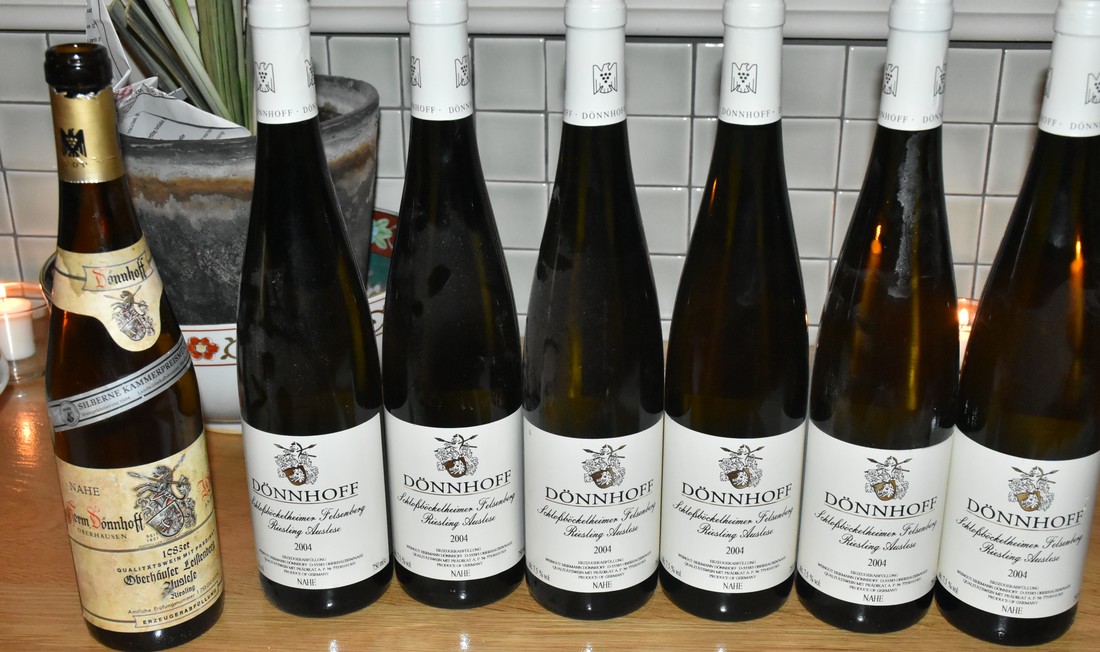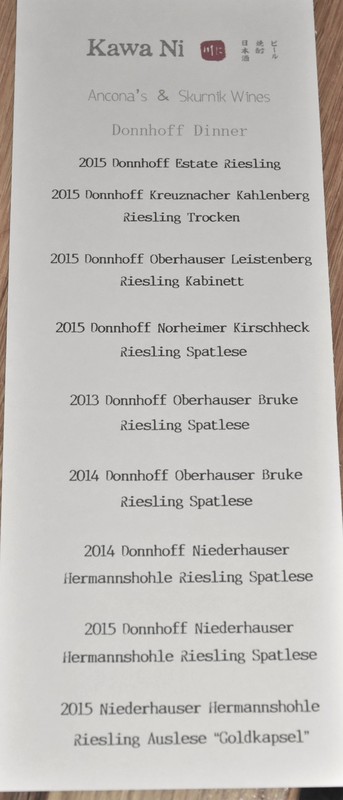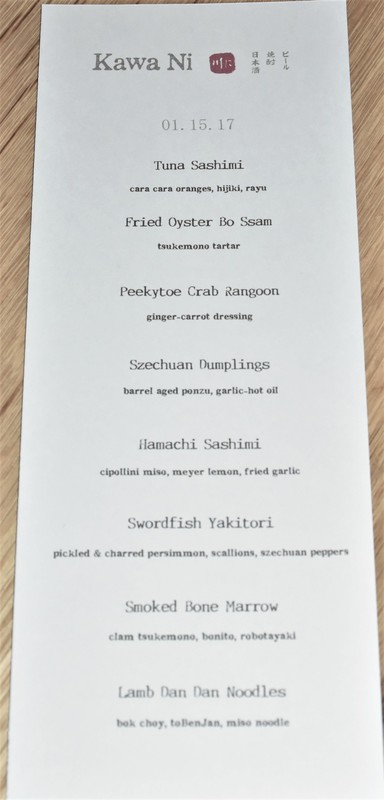 I recently received an email from
Ancona's Wines & Liquors
about a dinner featuring the wines of
Weingut Dönnhoff
at the restaurant
Kawa Ni
in Westport. The event was sponsored by Ancona's and
Skurnik Wines
. Dönnhoff is one the top producers in Germany and own some of the greatest vineyards in Germany. Being a Riesling lover I reserved a spot right away. Kawa Ni is a Japanese Izakaya, essentially a Japanese tavern where you can have a drink and small meals. Opened just this past year by Bill Taibe who started Le Farm and
The Whelk
I knew this would sell out quickly but not as fast as it actually did.

The opportunity to have some of the world's best Rieslings paired with the food from a top chef drew an enthusiastic group. When Ancona's announced the dinner they wisely did 2 sittings.

Cornelius Dönnhoff works with his father, Helmut Dönnhoff who has been making the wine since 1971. Together they craft some amazing wines. Cornelius, along with Gabe Clary, who works with noted importer Terry Theise, presented the wines. They explained the differences between the vineyards and how those differences influenced the wines we tasted. Each wine was distinctive and expressive. Very limited amounts of their wine are brought into the U.S. so it is a treat to sample this many at once.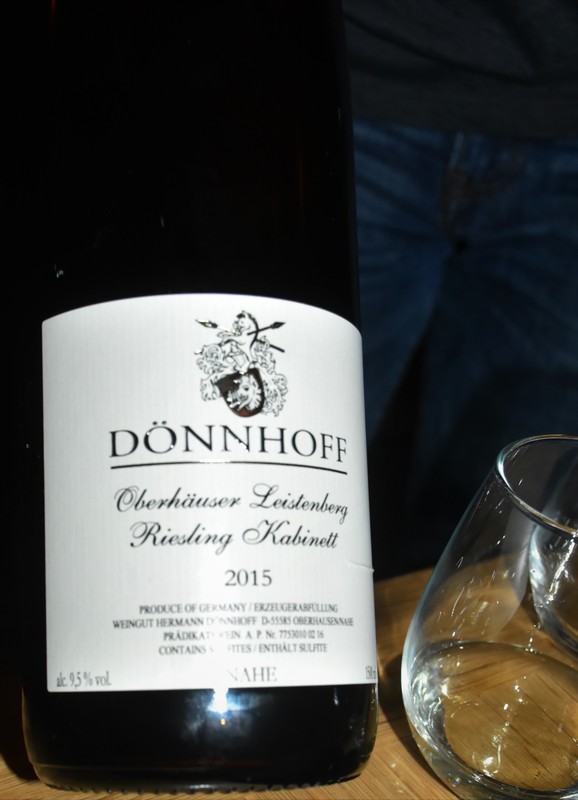 So how was the dinner? Fantastic! I have always recommended the pairing of Riesling with Asian food and this was perhaps the ultimate way to do it. Wines with just a bit of residual sugar and bright acidity complement many Asian dishes. Well balanced wines such as these don't come off as simply sweet, their acidity makes a them seem dryer. These Rieslings had flavors of apricot, peach, citrus, apple and minerals that made a fine match for the varied dishes.

With the courses served family style it felt more like a party than a formal wine dinner. The lively crowd enjoyed the casual vibe as the numerous dishes and wines kept coming. I think we all appreciated that many Rieslings have a lower alcohol content than other types of wine. It makes them even more drinkable.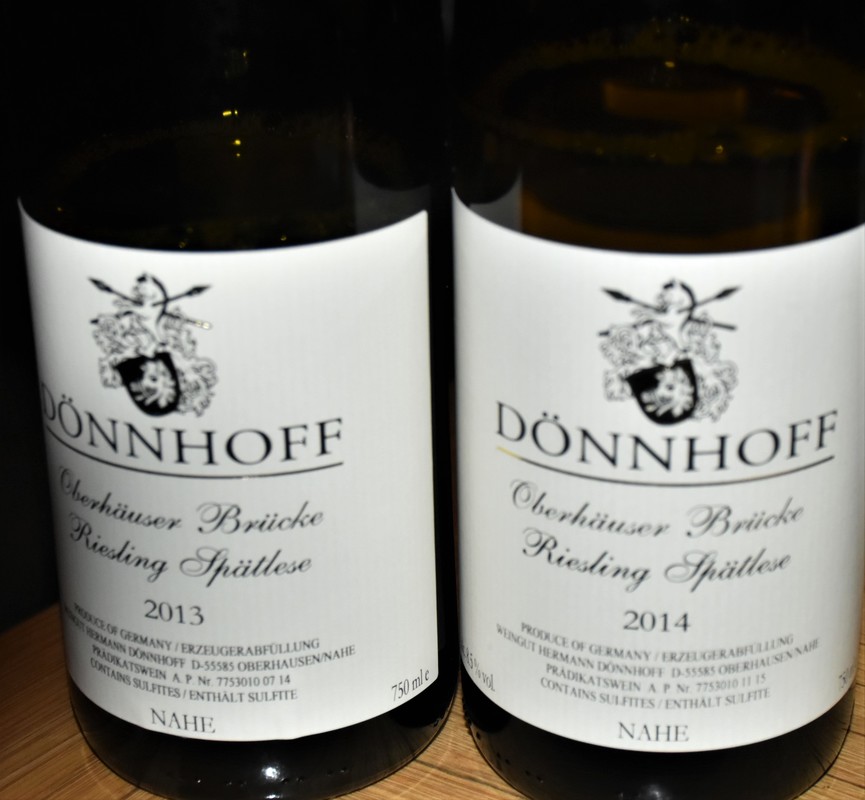 I enjoy comparing wines from the same site in different years. It gives you a chance to see the weather shaped the wines. Our table was split on which vintage was their favorite.

The food was even better than it looked.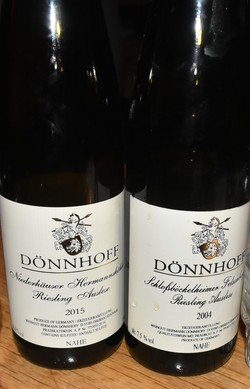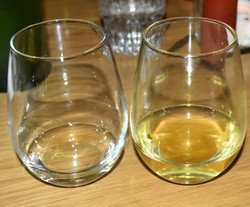 The 2004 was a mouthful of ripe apricot and just a touch of petrol that great Rieslings often show.

I have had bone marrow before but never as good as this. The dish came out with a wonderful smoky aroma and was accompanied by clam tsukemono sauce that I could have eaten on its own.

Thanks to everyone involved for putting on such a memorable evening.


Video courtesy of Skurnik Wines