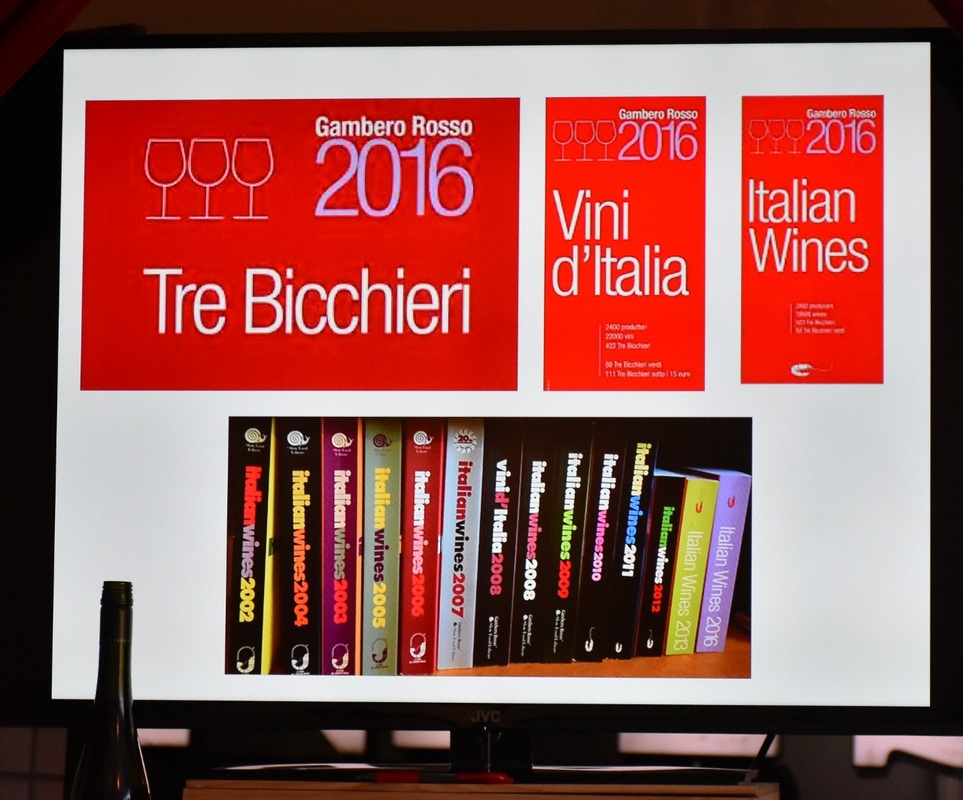 The Italian organization
Gambero Rosso
publishes a guide to Italian wines called Vini d'Italia. It has grown from its eight page start to a very comprehensive book of 900+ pages and reviews of over 2,000 producers. The English translation is published as
Italian Wines
. Their unique, and refreshing, rating system rates wine with one glass, two glasses, or three glasses-
Tre Bicchieri.
Tre Bicchieri being the top wines of Italy. On July 13, 2016
Ancona's Wines and Liquors
in Ridgefield organized a tasting of six
Tre Bicchieri wines. (along with a couple of extras that Wine Director
Codey Foster
threw in) The wines were a nicely varied selection, all from different regions.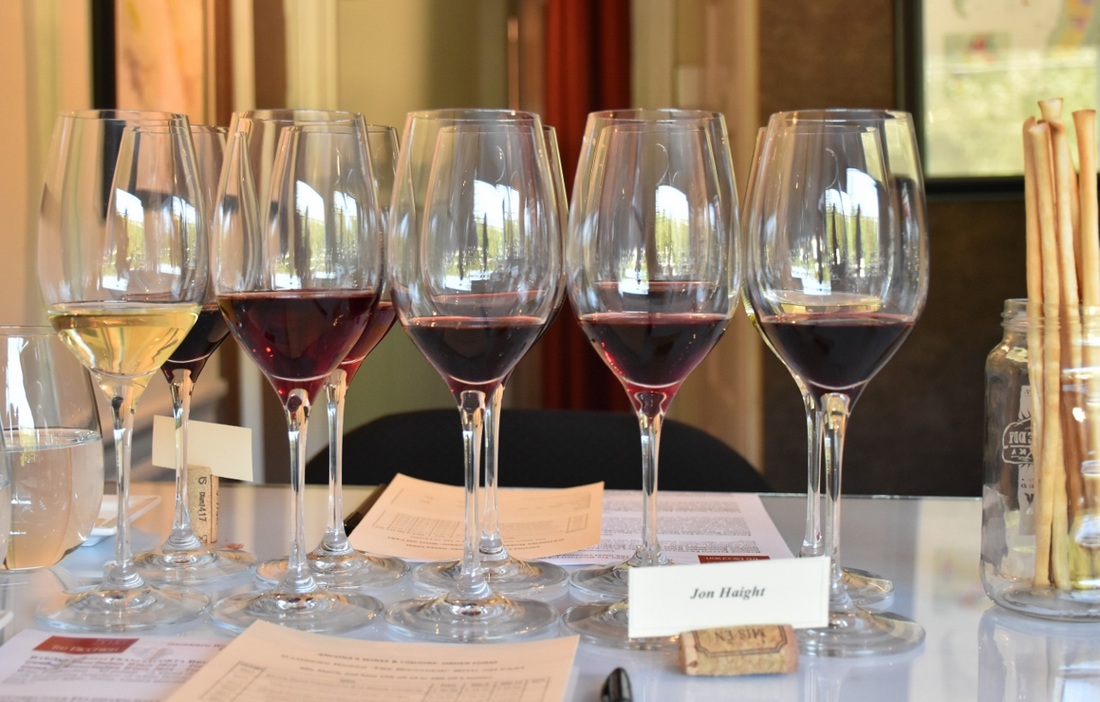 The line up
2011 Barone Pizzini Franciacorta Brut Naturae
2013 Tiefenbrunner Feldmarschall Muller Thurgau Alto Adige
2011 Librandi Ciro Duca San Felice Riserva
2010 Castellare I Sodi di San Niccolo Toscana
2011 Giuseppe Cortese Barbaresco Rabaja
​2011 Galardi Terra di Lavoro




Ancona's has frequent tastings. Some are done in their store but this one took place in the Annex. With the turntable spinning and the welcome bubbly flowing it was a great way to meet the other people attending. While the opening Franciacorta was nice it was outclassed by the Barone Pizzini. The bubbles really exploded in your mouth. No dosage is used for this Chard/Pinot Noir so it is quite dry but also very complex.
Jim Fast, a consultant with
Winebow
, presented each wine during the sit down portion of the tasting. Jim's knowledge of each wine came from his experience with each producer. He made each wine's story come alive.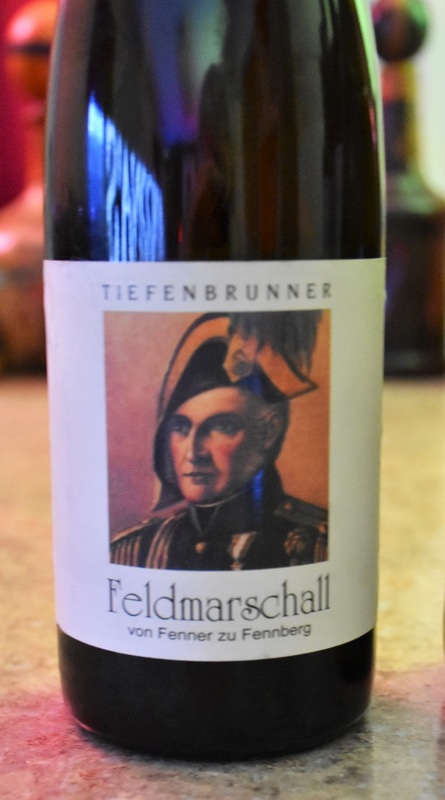 Next up was the Tiefenbrunner, 100% Müller-Thurgau. This is the most interesting white I have had in a long time. It was quite exotic, like crossing Viognier with Riesling. The grape actually is a cross of Riesling and Madeline Royal but this one is unlike most on the market today.
As Jim pointed out, Castellare uses the grape name of Sangioveto rather than Sangiovese. This is a powerful wine but not all all clumsy. Probably the crowd's favorite of the night.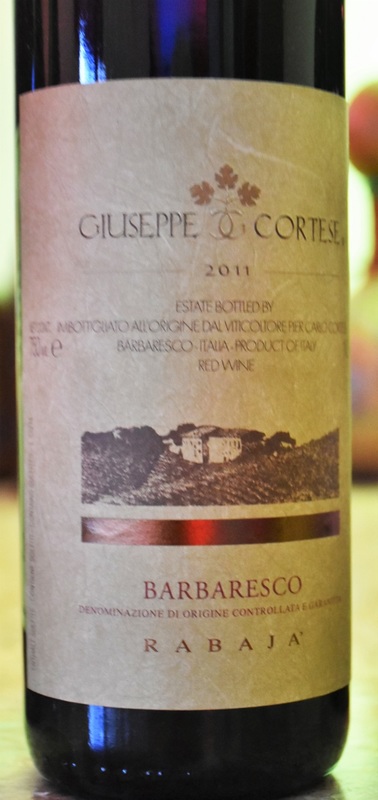 This was very seductive, accessible now but like the other reds it will be better in a few years.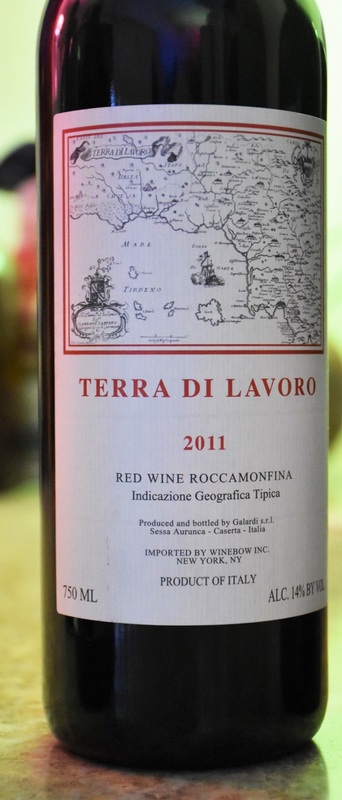 From Campania, this was juicy and had a lot of up front fruit.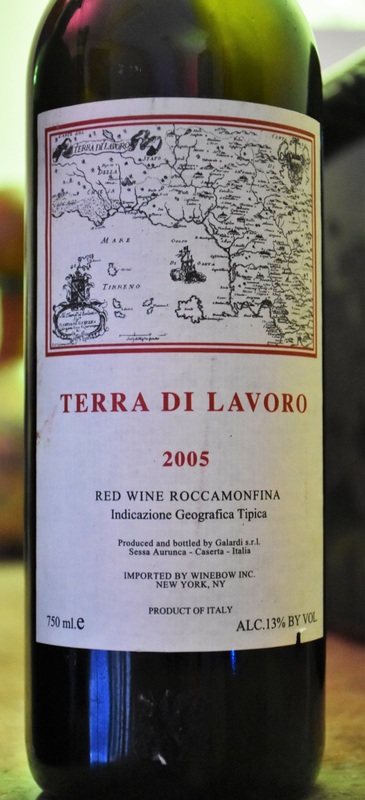 Codey pulled out an earlier vintage of the Terra Di Lavoro as a comparison. The 2005 was not quite as fruity as the 2011 but there were certainly some similarities in the flavors.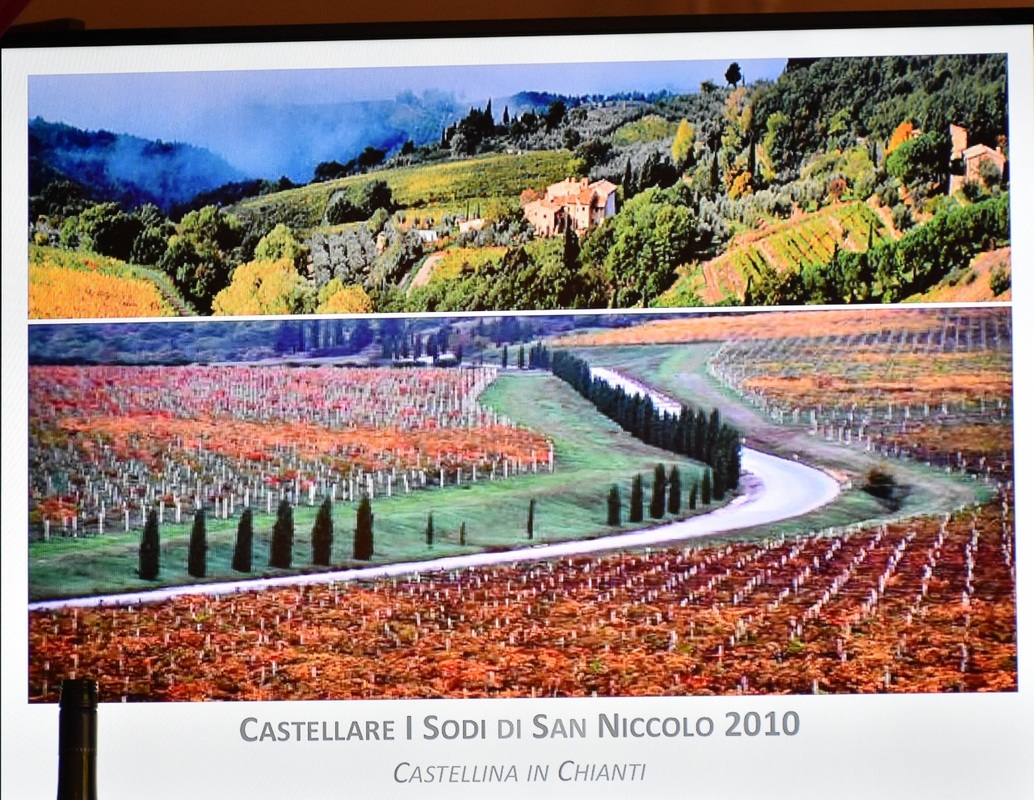 The tasting was worth the commute from Shelton. I'll be making the trip again soon to pick up the wines I ordered that night. Thanks to the Ancona's team for running such a quality event.